Carpet Cleaning Dallas, TX
Carpet Cleaning Dallas, TX provides professional cleaning services for carpets, upholstery, furniture, and rugs for both homes and corporate buildings.
Have you purchased a new home and want to ensure a clean start? Are you moving into a rental home and want to erase traces of past tenants? Are you just sick of your old carpets and want to revive them? No matter what your situation, if you are interested in achieving cleaner, newer-looking carpets and area rugs, removing stains, and sanitizing the area, Carpet Cleaning Dallas, TX is here for you.
Depending upon your carpet type and your specific requirements (such a zero drying time, or an area rug that cannot tolerate water, etc.), there are a number of options that may be appropriate.
Bonnet Cleaning
Bonnet cleaning employs a machine that looks like a wood floor buffer; it's a big circular pad that oscillates underneath what looks like a vacuum. This is not a dry method of cleaning, because either the pad is soaked in a cleaning solution or the solution is lightly sprayed onto the carpet. The cleaning solution attracts dirt and residue. When the machine is turned on, it powers the pad to oscillate on the surface of your carpets and area rugs, removing the dirt, debris and stains from the carpet. Nothing needs to be vacuumed up; the pad removes it all. This method of cleaning is very quick, and depending upon how much solution the carpet cleaning technician uses, the drying time can be relatively quick (from one to a few hours).
Steam Cleaning
Steam cleaning is another method of cleaning that does involve liquid but also involves a very short drying time. In steam cleaning, a steam cleaning machine will spray very hot water into your carpet - the more powerful the machine, the deeper it will get into your carpet (and hence will loosen dirt from deeper within the carpet). This water agitates dirt, debris, pollen, dust mites and lots of other allergens and particles free from clinging to the carpet fibers. The machine's vacuum is then used to suck up the water and loosened particles. Steam cleaning is among the newer carpet cleaning methods and is the most recommended by carpet manufacturers. Steam cleaning is gentle on your carpets and area rugs because no detergents are used in the process, and it is an extremely effective method of cleaning because it can remove dirt from deeper within the carpet pile, as opposed to other methods than may only reach the surface. An important factor in this, however, is the force behind the water injection and the vacuum removal, so professional grade equipment will be much more effective than a personal machine, or even a rental machine.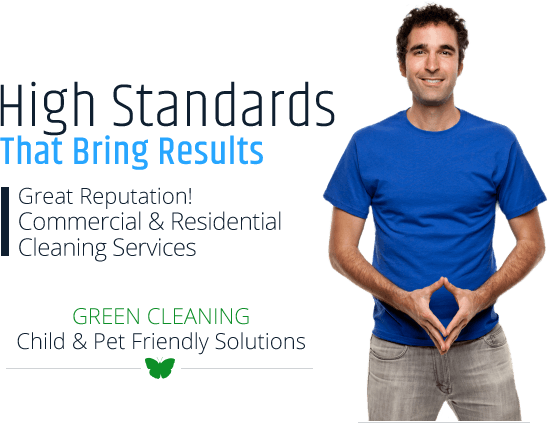 Dry Compound Cleaning
One method of carpet cleaning that does not use any form of liquid, and is therefore appropriate for carpets and area rugs that cannot tolerate water or detergent, is dry compound cleaning. In this method, a biodegradable cleaning substance (i.e., a powder) is applied to the carpet, allowed to sit for a certain period of time, and is then vacuumed out. The dry compound will attract dirt to itself, which will be removed when the dry compound is removed. Although this method of cleaning will clean carpets, it is not as effective as steam cleaning or bonnet cleaning.
There are even more methods of carpet cleaning available; if you are interested in learning more, Carpet Cleaning Dallas, TX agents will be happy to discuss them with you, as well as our pro's and con's, and which methods may or may not be suitable for your home or office.
Carpet Cleaning Dallas, TX - Service Areas
Carpet Cleaning Dallas, TX are located in many adjacent cities throughout Dallas, Texas, USA, but our dispatch location center located between the 211 N Ervay St, Dallas, TX 75201. Our service areas include: Dallas, Fort Worth, Arlington, Grand Prairie, Duncanville, Lancaster, Cockrell Hill, Balch Springs, Hutchins, Mesquite, Highland Park, University Park, Rowlett, Garland, Buckingham, Richardson, Addison, Farmers Branch, Carrollton, Lewisville, Plano, Denton, McKinney, Rockwall, Terrell, Bedford, Grapevine, and Coppell.
Carpet Cleaning Dallas, TX is capable of performing carpet and area rug cleaning services for a small home or a large office; no matter what the size, we will bring out expertise and top of the line equipment to ensure you are more than satisfied with the experience. Call Carpet-Cleaning-Dallas-TX.Com at 214-774-2892 today!